You may have seen information about OCRD's March game – our coed game double header, with a lowco game.  I am sure this has some of you wondering – What the heck is lowco derby?
Derby is an ever changing, ever evolving game.  As time has gone on, there's been a bit of an evolution occurring in skill levels and styles of game play – which recognizes that not all players want to play the game with the huge hits any more.  This is where low contact (lowco) derby comes in.  It's got all of the speed, pushing and shoving of full contact derby, but without the huge hits.  Lowco is a great option for newer players, players who aren't interested in getting hit for safety reasons; as well as long-time players who may not be as interested in hitting/getting hit at this point in their derby career.
OCRD has always been on the forefront of derby (we were the first women's flat track derby league in Canada!), and as such, we are the first league in Alberta to offer lowco derby as an option for our skaters.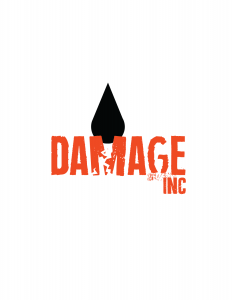 This Saturday, March 18th will be the debut game for Damage Inc, OCRD's coed lowco team.  Come check out lowco derby!  Check out our Events page for more info on this game.